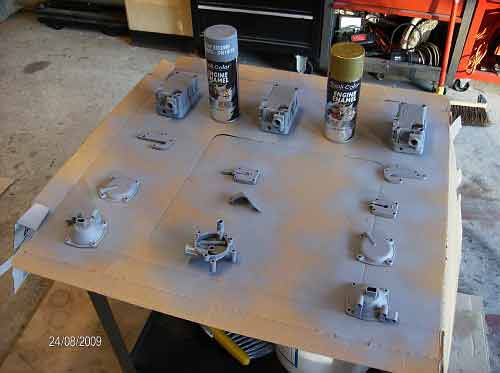 Prepping the three Holleys for "gold anodizing"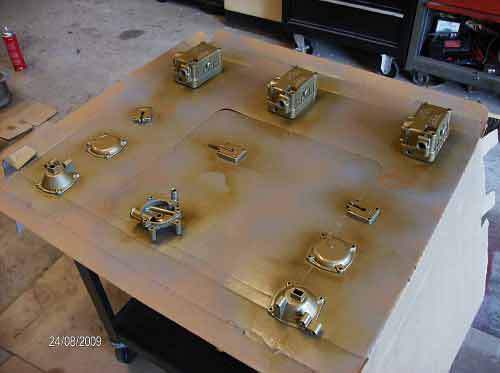 "Gold anodizing" applied......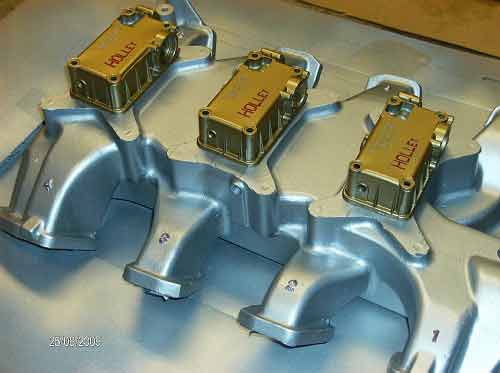 Hi=Heat primer and "Aluminim Cast" paint applied ...
MAKE-UP!!!!! a little Red paint to make the letters and numbers POP! (Thank you AnnaMarie)
Klick this photo for an expanded view (edited by Admin)
This is my guide ...
This is the rebuild kit ......
http://www.carburetor.ca/
Note the Needle and seat are unique to this old style carb...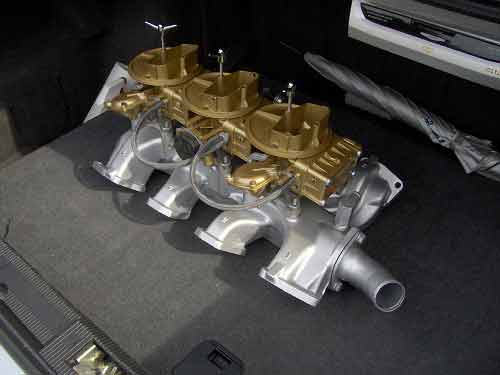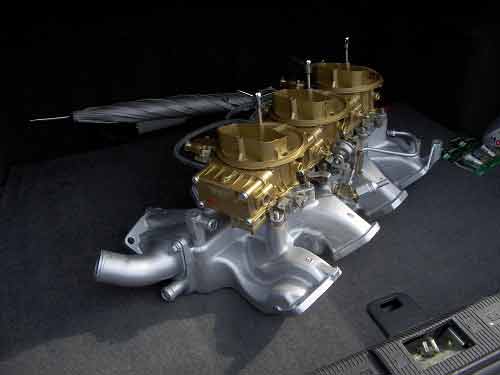 Here is the Marauder unit "Mocked-Up" ......Sorting out some form and fit and function problems .....
Thanks to..
FORD HOLLEY TRI-POWER (6V) TECHNICAL INFORMATION
http://www.gerlecreek.com/documents/tptechnical.htm
e-mail Mike
mgbrattland@gerlecreek.com
JOE BUNETIC CUSTOM HOLLEY CARBURETORS
Joe Bunetic, 65 Concord Drive, Fair View Heights, Illinois 62206 618 397-3580 Contact Joe for availability and pricing. Not on the internet.......Please give me a call days or evenings
and...
The Carburetor Doctor ...
http://www.carburetor.ca/